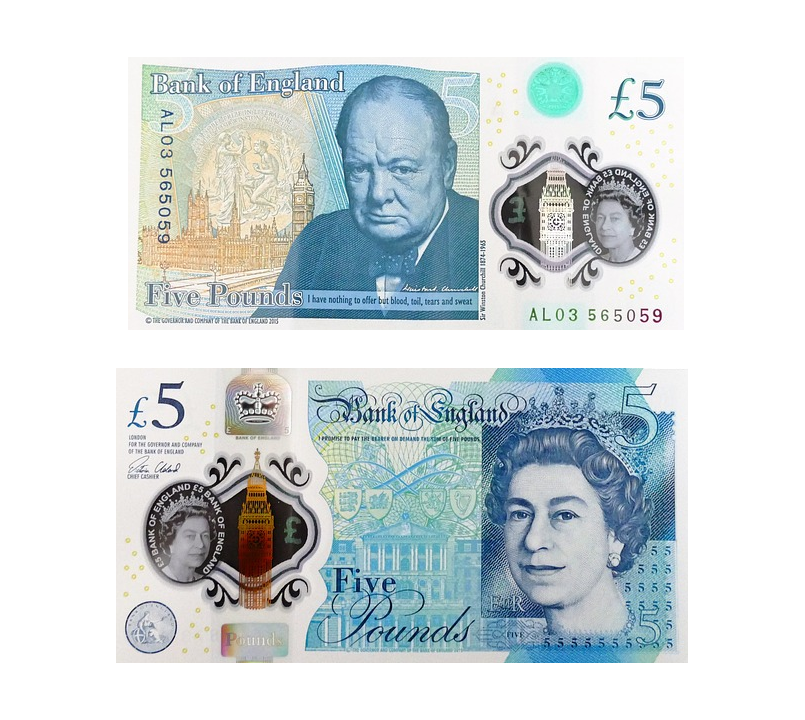 There has been much talk about the new plastic £5 notes which have been introduced across the country. The interests that have been spoken about a lot of these notes is the immunity to liquids and the certain serial numbers which are being sought after by collectors. It is said some collectors have been paying 40 times the value of the fiver with the serial number 'AA01' being the most highly prized.
In the latest development, 4 of these brand new fivers could cash in at a whopping £50,000. A micro-engraver who goes by the name of Graham Short has surprised people by putting 4 fivers into circulation which contain a mini engraving of Jane Austen.
Graham Short's last design which was a portrait of her Majesty the Queen engraved onto a golden speck inside the eye of a needle was sold for £100,000 and his latest antics have been valued by experts up to £50,000. The design itself is located next to Big Ben and is visible to the human eye (Chromologic) although you will need to view it through a microscope to get a full view of the image.
The notes also include engraved quotes from Emma, Pride and Prejudice, and Mansfield Park.
Who is Graham Short?
Graham Short is a 70 year old artist who specialises in micro-engraving. Living and working in Birmingham, Mr Short is considered as one of the leading experts in micro-art. His first art exhibition sold out within twenty minutes back in 2011 and has since collaborated with celebrities including Stephen Fry.
When asked about the idea of the Jane Austen engraving, Mr Short was unaware at first that next year will mark the 200th anniversary of her death and that her image will be printed on the new £10 notes which are also being released next year.
Engraving is a highly underestimated art, it is used for far more things than the average person realises. Hats off to Graham he has brought engraving into the limelight for many years with his beautiful designs. For more look at Graham's work you can visit his website at www.grahamshortart.com
Here at Able Engraving and Design we offer engraving on a wide range of objects and materials including plaques, safety labels and even on antique guns. For more information about our services, contact us today on 01342 843211 and a member of our experienced team will be on hand to assist you.