Engraving means adding some design onto a surface for decoration purposes. You can, for example, engrave your logo or artwork on paper for branding. If you have any questions about it, the article will provide you with some answers.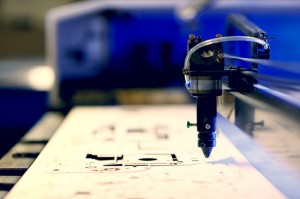 Is it possible to engrave artwork?
It is possible to engrave almost any kind of artwork.
What is laser engraving and how does it work?
Laser method uses lasers to engrave on objects. It uses a beam of light which reflects through mirrors. Laser is very different from traditional printing. Traditional printing requires the use of ink. With laser printing, whatever is being printed is cut away from the card with a specified depth and texture.
It is possible to engrave at different depths simply by changing the intensity of the beam. With laser, there is no need for blades, bits, or ink. The heat of the beam melts and vaporises the part of the material where it is aimed leaving behind a mark. It is very easy to notice because of the difference in colour between the engraving and the surface layer.
What metals can be laser cut and engraved?
Laser makes it possible to work with a wide range of materials including metal. Some metals that can be laser engraved include; brass, copper, aluminium and its alloys, and stainless steel.
What Materials can be engraved?
It is possible to engrave on various materials including; acrylics and plastic, wood, metals, rubber, glass and Perspex, cloth sheets, ceramics stone, felt sheets, and cardboard sheets.
How should you personalise using monogram fonts?
The middle letter which represents a person's last name is usually placed in the centre and made larger than the other letters. Letters of the first and middle name are represented by smaller writing to the left and the right respectively. Traditionally, monograms are for women or couples. It is, however, possible to use them for male names.
Is it possible to use fibre laser to engrave photos and images?
Yes. it is possible to engrave your photos in various materials using fibre laser. You can engrave them on your mobile phone, gifts, or jewellery. The method is not only good for adding a personal touch to your items but also as a mark of security. Using a high quality image improves the quality of your work.
What are the main benefits of laser over traditional methods?
The benefits of laser far outweigh those of traditional methods. It gives you more control as you can alter the depth of your characters or patterns. You can engrave to the depth that you require. It also allows you to make very fine markings. The quality of work is very high and it does not take much time. With laser, you can engrave on a wide variety of materials. You do not need any extra tools and the material you intend to engrave never comes in contact with the tool. This reduces the chances of contamination.