Engraving: A brief History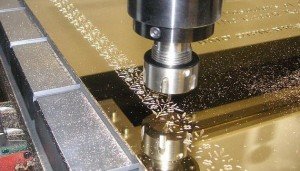 For mankind, the practice of engraving has been an essential part of human communication since at the Palaeolithic era. The earliest form of human engravings dates back to 60,000 BP where the emerging civilizations engraved etchings on the walls of caves and bone or ivory fragments. Larger Petroglyphs engraved on ancient rocks still remain to this date.
More advanced engraving developed over time and by the reign of the Egyptian and Greek empires engraving as a form of documentation and communication had developed. Again, to this date documentation from ancient Egyptians remain in museums around the world, leaving an engraved insight into an ancient world.
In addition to being a form of communication and documentation, engraving was used to reproduce printed artwork, documentation and in printing. Engraving has been used to create printing templates out of metal to reproduce newspapers, books, currency and art. To this day, engravings are used to produce unique moulds to create intricate currency the world over.
To find out how we can help your company, contact Able Engraving today!
Materials
We can produce signs with the following materials:
Brass

Bronze

3 ply Laminate (Traffolyte)

Stainless Steel

Aluminium

Stainless Steel

Perspex and other acrylics
Techniques
Hand Engraving
Traditional hand etching is an excellent way to add the personal touch to a very special. . . Read More
Machine Engraving
Modern machine techniques can reproduce intricate designs and styles accurately and quickly. . . Read More