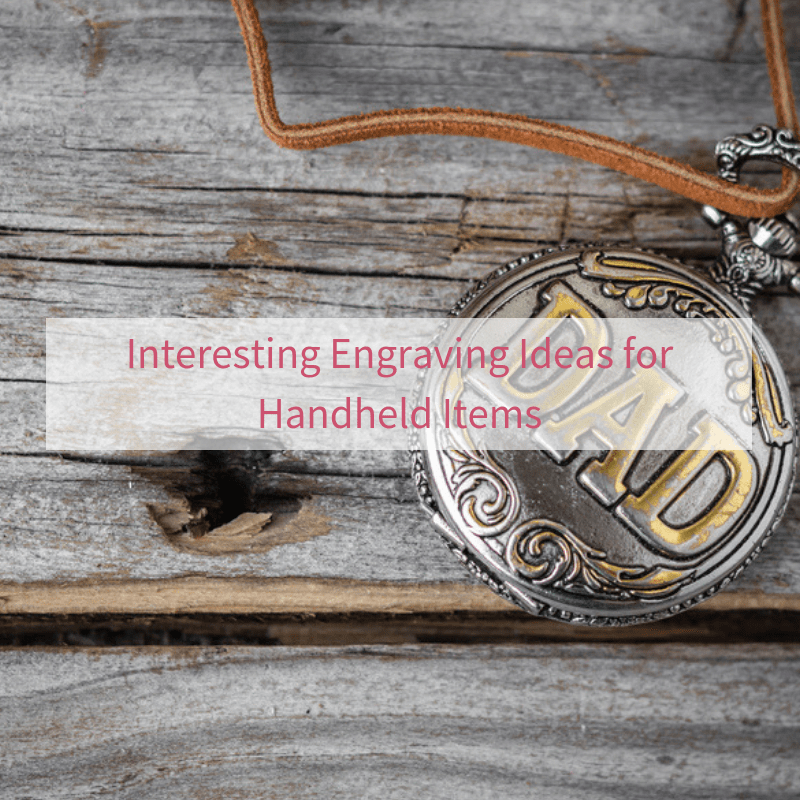 One of the most attractive aspects of a professional engraving service is that customers can enjoy a host of personalised design options. This is particularly the case in regards to handheld items, as the timeless nature of engraving is sure to leave an indelible impression upon the recipient. What are some unique concepts that can be chosen and what benefits do these methods have to offer?
Hand-Engraved Speciality Items
Hand engraving has existed in one form or another for centuries. While technology has advanced in leaps and bounds, it is still a fact that old-world artisans are still experts in this craft. As opposed to generic alternatives, this process provides you with the ability to fully customise a gift. Some popular examples of items which can be engraved include:
Pocket watches
Lighters
Knife handles
Fishing rods
Gun stocks
Each pattern is entirely unique, so no two productions are ever the same. Let's also mention that this type of engraving is an excellent way to confirm the ownership of an expensive item.
Bringing Metal and Jewellery to Life
Many modern artisans specialise in metal engraving services. The good news is that modern techniques provide options for every type of metal imaginable. From brass and aluminium to stainless steel and platinum, the choices are limitless. Some of the purposes of this type of engraving include:
The celebration of a birthday
The commemoration of a certain event such as a retirement or a promotion
Weddings and christenings
Plaques and other formal gifts can be brought to life through the use of professional metal engravers. The same holds true for any jewellery items. Why not provide a unique flavour to a standard gold necklace through the use of an engraved monogram? Initials can be added to wristwatch in no time at all. Of course, the final design options are always chosen by the customer in question.
The Power of Imagination
The specialists at Able Engraving & Design are fully capable of rendering engraved products to the highest of industry standards. Thanks to more than three decades of experience, even the most complicated projects can be completed within agreeable time frames. If you are interested to learn about additional handheld engraving options, please give us a call at your convenience.