Message Tips for Engraved Products
Today, engraved gifts are getting more exposure becoming a great contender in the gift-giving market. Why? They work for everyone, build a stronger personal connection, and are the best gifts for any occasion. Simply put, engraved products are a personal expression between the gift giver and the recipient.
But beyond that, it is the message written that makes the difference.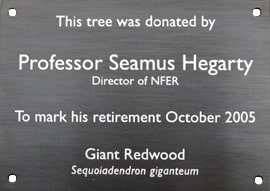 At Able Engraving & Design, we take a similar approach to engrave messages. We believe that an engraved message doesn't need to be funny, witty, or complicated. But it must be relevant and thoughtful.
Read on the below message tips for engraved products.1.
Use nicknames
Instead of using your birth names, consider using your nickname as it makes the engraved gift more personal. Keep in mind that most engraved gifts from Abel Engraving & Design are discrete – it is only the wearer who sees the engraving.
2. Keep the message simple
We all know that an engraved gift has no much room for text. Consider keeping the message as simple as you can. All that needs to be written is the date and your initials – the association of the date and the personalisation of the name will speak for themselves.
3. Use different languages
A foreign language will definitely add some flavor to an engraved gift. For instance, you can use French, which is an incredible default option and a style full of love – but tapping or exploiting into a personal story that involved a foreign visit can be the best excuse for romantic languages.
4. Use different fonts
When writing a letter, you might never use different fonts, but engraving has a history of making use of multiple fonts as it adds a positive impact.
5. Engrave something unanticipated
The fact that engraving is considered to be a traditional craft it does not mean that the language used should be antiquated. Making use of the odd emoji and expressions that are very common between two persons make the gift more and more personal.
Are you looking for a laminated or stainless-steel engraved gift? At Able Engraving & Design, we make use of the latest equipment and technology to manufacture our engraved products to the highest possible standard. We are delighted to handle orders for small and large quantities.
Besides, Some related products and services that Able Engraving & Design specialise in include safety signs, etched, bronze, and plaques.