What You Ought to Know About Stainless Steel and Brass Bench Plaques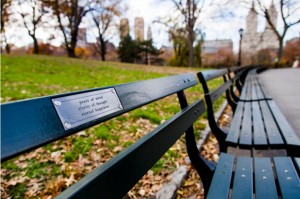 Engraving is a great choice for outdoor display that may be needed at a particular place. Various options exist for engraving on benches. They include stainless steel bench plaques and brass bench plaque. These engraved plaques are strategically placed on a bench in order to send a message to people who may wish to take a rest on a bench such as clients or you can choose to strategically place it where someone can read the message.
The two types of engraving are discussed below.
Stainless Steel Bench Plaques
Stainless steel bench plaques are used on benches for memorial or dedication purpose. They can comprise a photo or a text. They are ideally fade and scratch resistant and, therefore, long lasting for outdoor use. Stainless steel bench plaques can be found at Able Engraving and Design Limited. We pride ourselves in providing professional engraving services for steel bench plaques.
Stainless steel bench plaques are excellent for a contemporary look on the bench which can be noticed from a distance. The stainless steel plaques have the advantage of polishing and wiping them which gives them a new fresh and shiny look which restores their original appearance.
The choice of having steel plaques for your bench guarantees durability when engraved on your outdoor bench. Our steel is corrosive and rust free since we are aware of the ever-changing environmental conditions that may affect your outdoor bench. We are able to engrave your bench according to your size and with both the text designed in large or small format. All according to your choice.
Brass Bench Plaques
Another type of bench plaques available at our company is the brass bench plaque. These bench plaques are a good choice for memorial plaques. The brass plaques are made using elements suitable for outdoor display to avoid corrosion, tarnishing or damage after fitting. our company, Able Engraving and Design Limited. are able to customise your bench with a durable brass bench plaque according to your needs and specifications.
Our brass bench plaques give an excellent traditional look that matches with your outdoor bench and gives it a new appealing look with the engraved message well displayed (Conci). Our brass plaques are perfect for engraving with words or corporate logo complete with a wide variety of fonts and colours to choose from.
We are also able to add certain extras such as mounting holes and a good finish which gives a better appealing look to your brass bench plaque.
Bench plaques help in keeping memories alive and also send a message about a particular thing that you would like written. Bench plaques form part of our societal culture and therefore the need to have the bench engraved using our professional stainless steel engraving services at Able Engraving and Design Limited. Both the brass bench plaques and the stainless steel bench plaques come in various sizes which include: standard and large plaque sizes. We also customise the bench plaques according to our client's specifications.
We guide our clients in choosing between stainless steel bench plaques and brass bench plaque in order for them to make the right choice according to their needs and preference.