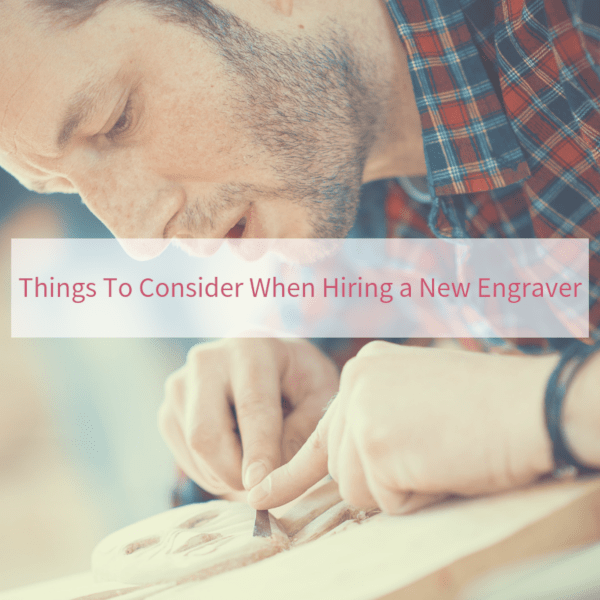 What Variables to Consider When Hiring a New Engraver
Are you hoping to hire a talented engraver in the near future? These artisans represent the epitome of precision and many of their skills have been transferred down for generations. They are often employed when automated techniques will not suffice or in the event that you are looking for a truly personal touch. While the skills of these individuals cannot be denied, there are still a few variables to take into account so that the most educated decision can be made. Let us review a handful of important qualities to look for as well as some questions to address.
Scope of Operations
Most engravers have developed a host of bespoke skill sets over time. While their work is indeed precise, one of the hallmarks of a worthwhile firm is one which is quite flexible in terms of the products that it is able to provide. Some examples can include:
Plaques and similar memorabilia.
Acrylic signage.
Stainless steel products.
Customised nameplates.
Of course, most engravers will be able to work with metallic as well as composite materials. This provides you with a wider range of options to choose from.
Turnaround Time
There may be instances when you are forced to deal with a rather limited time frame. So, be sure to ask the individual or company how long it will take for a project to be completed. Any firm which claims to provide reliable engraving in Brighton should be able to give you a realistic answer. This enables you to plan ahead without worrying about failing to meet a specific deadline.
The Inclusion of Modern Engraving Methods
Hand engraving is an extremely popular method to achieve amazing results. Still, many professional services now employ the use of computer-aided design packages to expedite the process itself. This is particularly important if you require a number of identical products (such as trophies intended to be distributed at an upcoming sports event). This technology also helps to ensure quicker turnaround times. If possible, ask to see examples of the previous work that was accomplished. This will give you a better idea of what to expect.
Engraving requires talent, precision and an eye for detail. It therefore, makes perfect sense that only the best firms will suffice. This article has attempted to outline some of the main metrics to address before making an educated decision.