A visual look at Traffolyte engraving, in an easier to digest format
On numerous occasions, we have looked at the wonders of Traffolyte engraving. We have looked at it in written form, but previous accounts haven't been quite as easy to read over a quick coffee. Or on a ten minute train journey.
In a more shareable form, our look at Traffolyte engraving is now available in infographic form. We at Able Engraving and Design hope you enjoy this polished production and, feel free to share it widely. So long as you give us a credit.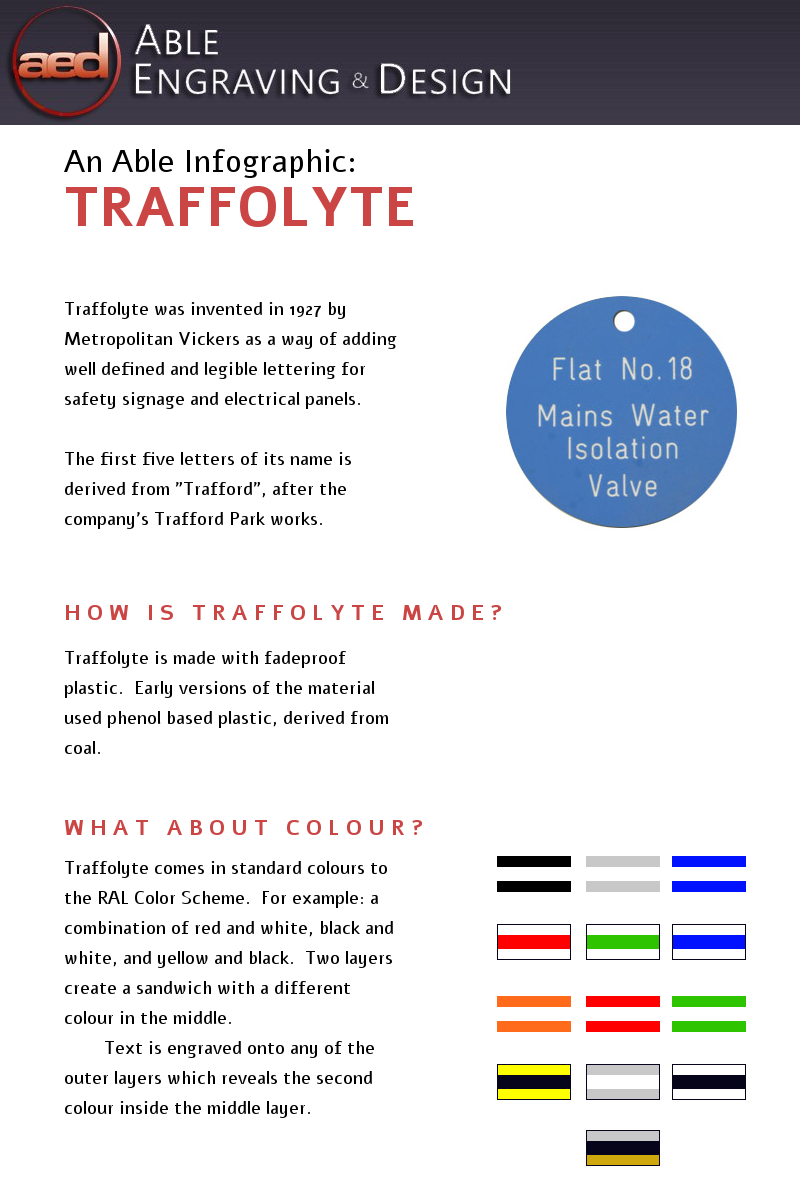 Share this Image On Your Site
Please include attribution to Able Engraving and Design with this graphic.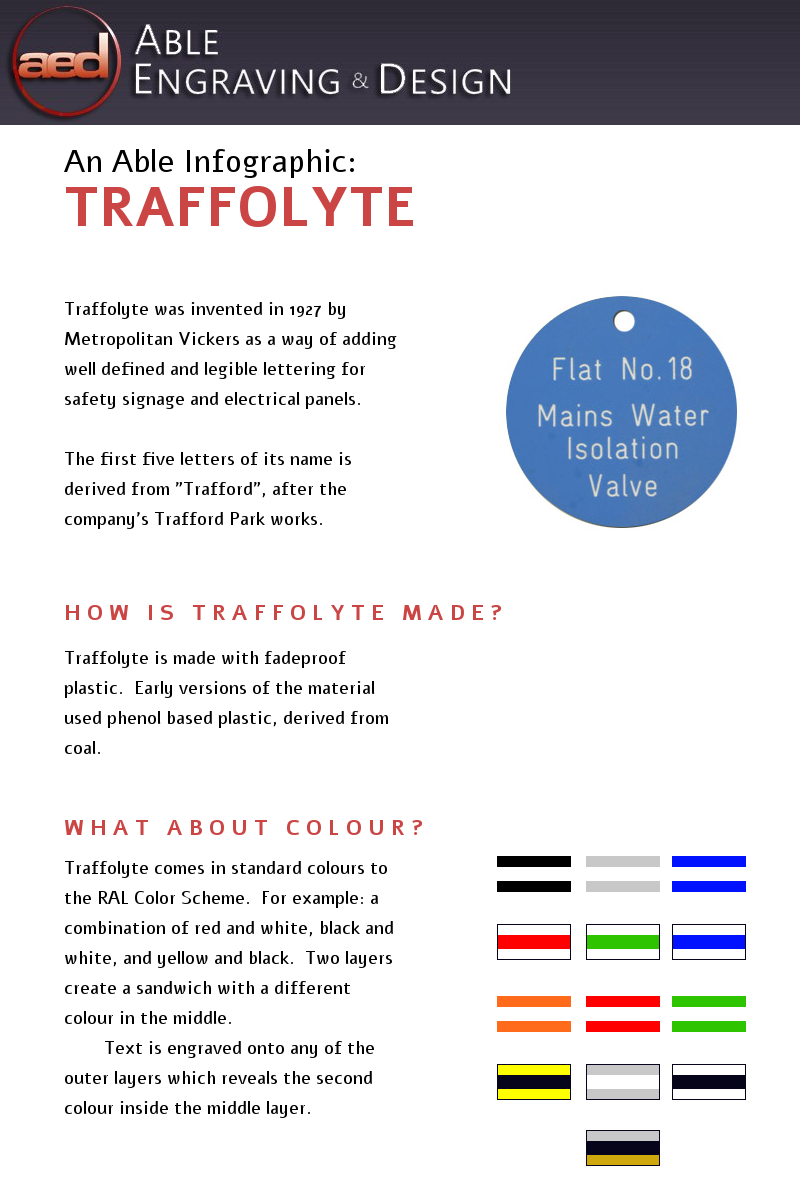 Able Engraving and Design, 01 September 2017.