Traditional Hand & Gun Engraving
At Able Engraving and Design, we don't just use hi-tech computer driven engraving equipment, we also offer traditional hand engraving services. Our expert craftsman is able to engrave on many different types of metal objects such as:

Guns
Knives
Swords
Medals
Jewellery
Gun Engraving
Our experienced, artistic and extremely skilled engraver can produce the finest, delicately detailed engraved designs making items such as guns truly one-off bespoke works of art. The photos below show some examples of the beautiful standard of work he is capable of producing.
James Purdey Gun Makers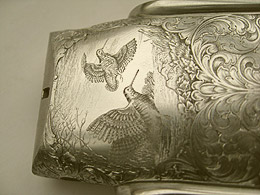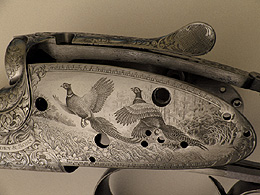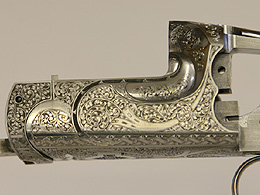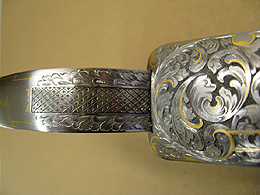 Customer's Private Commission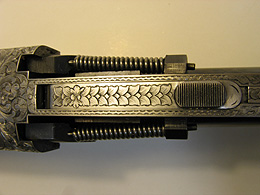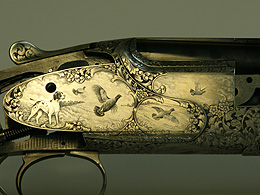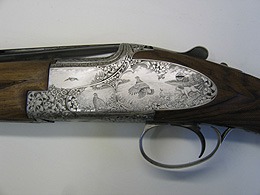 Watson Brothers Gun Makers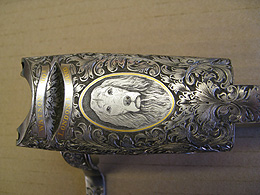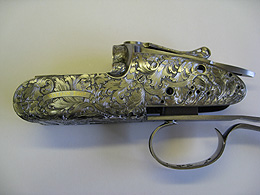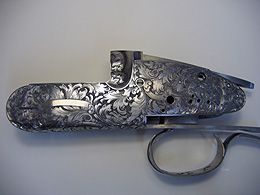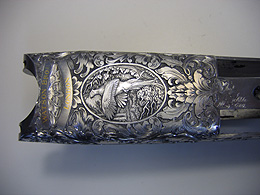 For helpful and friendly advice on the above products please call 01342 843211.