Every designer, whether a beginner or one with some years of experience has come by mistakes during engraving that they did not anticipate. Some of these mistakes are quite common.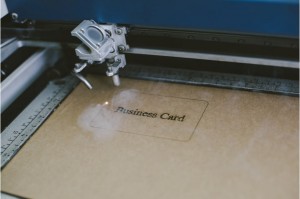 However, there are ways you could learn to avoid them which saves you time and money and also prevents one from getting on the wrong side of their clients. Here are 5 common mistakes that one can come by when offering engraving services.
Unexpected Lines' Density
Different materials require different laser settings to produce laser lines that are clear and exactly as you want them. When the settings are not consistent with the type of material, then you are likely to get either a line too light or too dark. To avoid these, do a number of testing with the material you are to use before doing the actual job. Get the right coordinates for the material and then save them so you do not have to keep testing every time you do the same work.
Smoky Stains When Engraving Wood
Wood is a common material that people engrave. However, with the heat coming from the laser engraving, it is quite possible to have unwanted dark stains. To help solve this, try using masking tape to cover the material to be engraved. The surfaces will remain clear while the laser cuts through it.
Unsaved Preset Combinations
Nothing could be as annoying as having to test settings every time you start a new project, and especially when you have had the settings right at a previous time. To avoid such kinds of frustrations, always make sure that the settings are saved every time you come by new combinations. This way, when a client asks for the same engraving services, your work will be swifter.
No Frosty Texture on Acrylic
Acrylic is a recommended material during engraving as it produces distinct images that are quite clear. However, it is possible not to be able to bring out the frosty texture. When this happens, check whether you are using the right acrylic. Cast acrylic and extruded acrylic are the types of acrylic for engraving, but they are used in two different ways. If one is not working for you, check whether you are using it for the wrong purpose.
Laser Burns through Your Material
It is very easy to burn a fabric while trying to make an engraving. This is usually because the temperature is too high for the material. When this happens, check the power you use against speed. Test from the highest speed with the lowest power as you find a combination that is effective.
With the above tips, we strive to get our engraving services better and cleaner. Able Engraving & Design Limited have years of practice, thus such mistakes are things of the past. You will get the best brass, stainless steel, Traffolyte, among other engravings done with very high quality.