Metal engraving is the art of producing designs and texts over hard surfaces. The engraved surface ends up with a beautiful and raised design or text.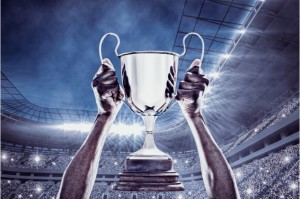 It is an art that has been around for centuries and was initially carried out by skilled craftsmen who relied on manual pressure to generate grooves. The grooves would then be filled with designs and texts.
Evolution
The engraving process continues to evolve with the passage of time. Today, it is not as painstaking as it once was. It has become easier due to the use of pneumatic drills and computers. The drills have simplified the process followed when creating the surface grooves.
Some of the new metal engraving techniques in use today include:
Sandblasting
Photoengraving
Laser engraving
The techniques listed above have made it easier to engrave different types of metals such as gold, silver, aluminium, and copper. Thanks to evolution, engravers like Able Engraving & Design Ltd can now print all kinds of texts and images on trophies and awards.
How to Engrave a Trophy
It is normal for sports trophies to have some kind of printing or engraving done on them. So what should be engraved on a sports trophy or award? Common rules of thumb when engraving any trophy include:
Keeping it simple. For a trophy, less will always be more, click here to learn more especially considering that the engraver has very limited space to work with.
It is better to mix the lower case and upper case letters, as it makes it easier to read the engraving as opposed to using all caps
Consider having the sports trophy personalised. Personalisation helps personalise the team's name or the name of the player being recognised.
When it comes to personalisation, make sure that it includes extending the accomplishment that the team is being feted for, e.g., player of the year
If it exists, include the name of the company or individual sponsoring the player or the team
If you think that the season score is something that is worth bragging about, make sure that it is included as well
To assist in commemorating the trophy, include a date as well.
It is always best to keep metal engraving simple. Keep in mind that it is not possible to say everything you want to say in a back of the medal or on a trophy tag. Therefore, place your emphasis on the important things.
Able Engraving & Design Ltd is the go-to place for all your engraving needs in the UK. Whether you are dealing with Stainless Steel, Hand Engraving, or Bronze Engraving, you can rest assured that your needs will be fully met.