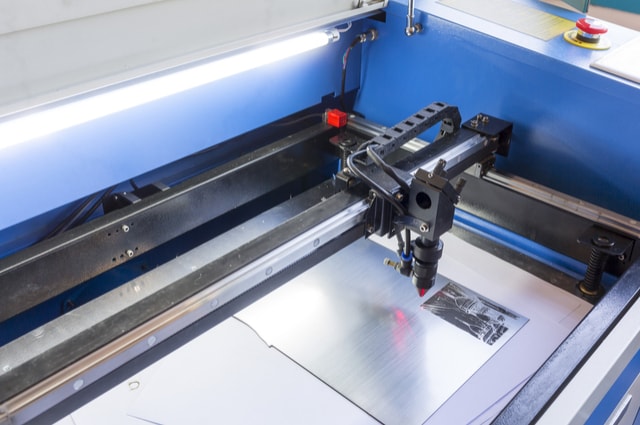 In today's world where everyone needs their brand to be noticed, it's evident that showing your brand is essential. However, the branding must be done in several ways. Among the many methods, engraving is an important as well as a successful method of doing it.
Laser engraving can be defined as the practice of using lasers in engraving a surface by simply cutting into an object to create a design. That process takes away material, leaving behind a permanent mark (often a design for signs or words). Laser engraving doesn't involve inks or even tools that make the surface become worn. That means laser engraved signs always last longer compared to other sign types. The following are the benefits of laser engraving services:
Accuracy – When creating a good business sign, accuracy is always extremely important. Laser engraving increases accuracy since it's computer controlled. This allows the creation of designs that are more complex than the methods of traditional engraving.
Speed – Traditionally, engraving is typically a process that is time-consuming because the material must be scratched by hands using specialised tools. Usually, laser engravers are fitted onto production line; this significantly reduces business signs manufacturing time. That can mean a big difference from several hours to just a few minutes to get your sign engraved.
Cost – A quicker production time means that the wear and tear will be less on the tools that are involved in the process. Additionally, since the laser doesn't get into contact with the object being engraved, all the parts of the machine will always last longer: that makes replacements costs cheaper. As a result, that makes the sign less expensive when compared to a traditional engraved sign.
Aesthetic – Laser engraving always produces a sign that is clean, crisp as well as permanent. The current laser systems of today have evolved into machines that are sophisticated, which means that the end product is always a quality one. Also, it means that the laser is capable of creating designs that are more complex through the help of a computer. Hence, your business' laser engraved sign is going to look exactly as you want it to and in the perfect way possible.
Flexibility – The method of laser engraving can be used on different signage materials. That keeps your options flexible and open. Here are some of the materials that can be used:
– Acrylic
– Fabrics and Leather
– Wood
– Glass
– Plastic
– Metals
About Able Engraving & Design
Our specialist engravers operate in Sussex, Kent, London, Surrey and all over the country. If you need laser engraving services, feel free to contact us. We produce the finest quality labels, rating plates, bottle templates, instrument panels, memorial plaques, commemorative plaques, signs as well as nameplates. All our team aims at providing a service that's second to none. Moreover, we use state-of-the-art equipment to manufacture Traffolyte labels, engraved signs plus other products to the highest standards possible. We are always glad to handle orders for large as well as small quantities.